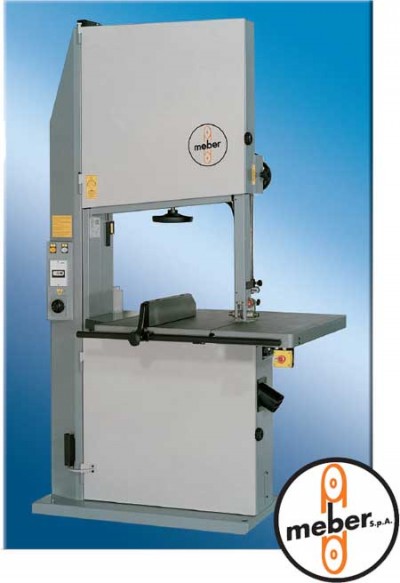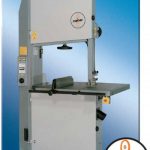 Meber SR 500 Heavy Duty Bandsaw CE 3 Phase 3 HP
The Meber SR 500 Series Bandsaw is an industrial heavy duty machine with a rigidly constructed steel frame. It has solid cast wheels with sealed for life bearings to give a troubled free and smooth working life. The machine is built in Italy to high manufacturing standards (CE). The Meber machines are quality products with a highly competitive pricing structure.
Standard Features
Disc type cast wheels, sealed for life bearings & balanced
Welded Ridged Steel Body
Fully Guarded to CE standard
Table Tilting to 45 Deg (20 deg for CE)
Telescopic blade guard, full protection
Fully Braked
Cleaning Brush on bottom wheel
Motor overload protection
Cast iron Rip Fence
Sawblade tension Indicator
Rackwork for rising & lowering of top guide
Fitted top & bottom roller guides (all models)
Emergency Stop Fitted (also under working table)
Dust extraction outlets
Please click here for further details.
Please note price is Ex-Works, call re Shipping
Meber SR 500 Heavy Duty Bandsaw CE 3 Phase 3 HP…
Description
Product Enquiry
Description
Standard Features
Disc type cast wheels, sealed for life bearings & balanced
Welded Ridged Steel Body
Fully Guarded to CE standard
Table Tilting to 45 Deg (20 deg for CE)
Telescopic blade guard, full protection
Fully Braked
Cleaning Brush on bottom wheel
Motor overload protection
Cast iron Rip Fence
Sawblade tension Indicator
Rackwork for rising & lowering of top guide
Fitted top & bottom roller guides (all models)
Emergency Stop Fitted (also under working table)
Dust extraction outlets
Product Enquiry