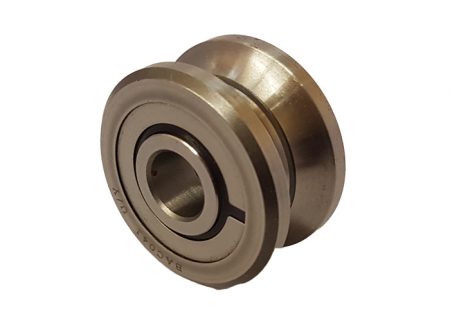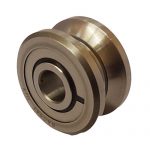 Concave Bearing Wadkin BRA Crosscut
£115.00 – £368.00 + VAT
Roller Bearing For Head Traverse On Wadkin BRA Range Of Radial Arm Saws.
| Qty | Item price |
| --- | --- |
| Single | £115 each |
| Pack of 2 | £105 each |
| Pack of 3 | £98 each |
| Pack of 4 | £92 each |
The Wadkin BRA head bearing has a concave outer steel rim which runs on 2 x ½ inch Silver steel rods fitted to the inside of the radial arm of the machine.
The concave bearing is also fitted to other Wadkin saws such as the Wadkin BSS Dimension saw, with sliding table. The Concave bearing is held in place by  2 fixing pins, one straight and the other eccentric.
The eccentric pin can be adjusted to take up any play in the assembly. The steel outer rim of the concave bearing is hardened to withstand the constant moving of the Saw head as it moves along the rails.
Additional information
Product Enquiry
Additional information
| | |
| --- | --- |
| Pack Size | Single, Pack of 2, Pack of 3, Pack of 4 |
Product Enquiry