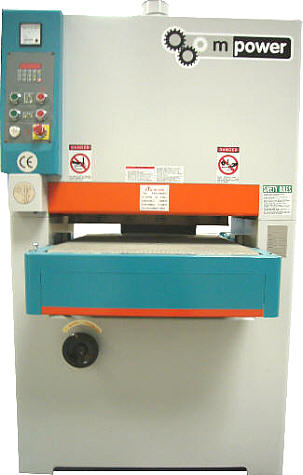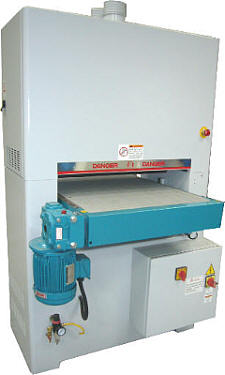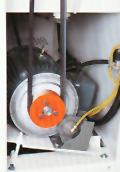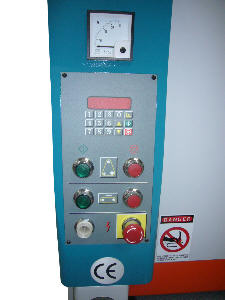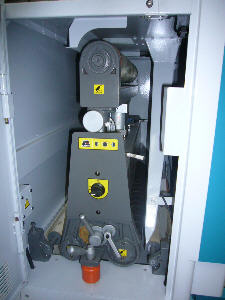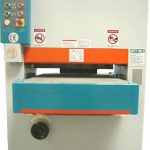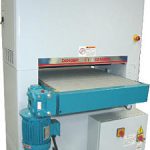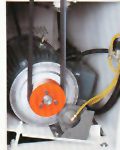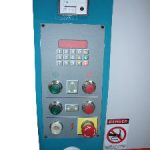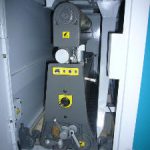 Mpower Wide Belt Sander Type SEM-600
Call For Price
Description
Product Enquiry
Description
DISC BRAKE
The disc brake stops the machine instantly when abnormal motion occurs. It provides a safety guard in case of belt miss-tracking, belt breaking, or when the body activated emergency stop bar is touched.
2-STEP FEED SPEED
The 2 step feed speed of the conveyor belt allows the sander to work on various wood materials.
Optional: Variable Feed Speed
ACCURATE READING THICKNESS SCALE
This sander is equipped with a thickness vernier scale for accurate reading of conveyor table opening when making thickness adjustment.
CONTROL PANEL
All machine controls are centralised in a control panel for convenient operations. Push buttons are clearly identified. A load meter is also on the control panel, showing the percentage of full load on the sanding head.
Optional: Digital Control
SANDING BELT OSCILLATION CONTROL
The sanding belt's oscillation is controlled by dust proof air eye. The sanding belt can oscillate if there is a power failure. The oscillation range of the sanding belt is 15-20 mm. The reverse and cross sanding on the panel creates a better clarity of grain. Thus greatly extending the service life of the sanding belt.
Technical
Max working width
620mm
Max working height
150mm
Main spindle motor
10HP
Feed motor
1HP
Table lifting & lowering motor
1/4HP
Feed speed
4.59 & 9.18 m/min
Size of sanding belt
635 x 1524mm
Product Enquiry