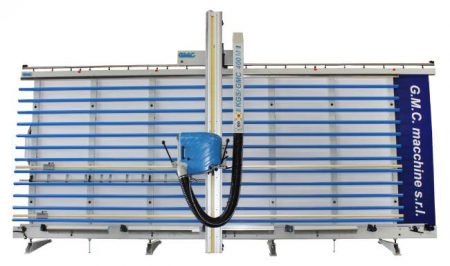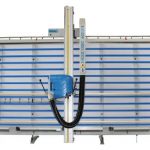 KGS 400M Vertical Panel Saws
£12,750.00 + VAT
KGS 400M Vertical Panel Saws
Please note price is Ex-Works, call re Shipping
Description
Product Enquiry
Description
Manual Vertical Panel Saw with Moving Frame.
400M standard
– length of cut 4200mm
– height of cut 2200mm
– max height of horiz.cut 1950mm
– max height of vertical grooving 2000mm
– max depth of cut 50mm
– motor 4Hp
– sawblade TCT 250mm diam
Standard equipment
Moving frame
Lower aluminium and plastics supports
1 TCT 40T sawblade
10 Metre suction pipe for extraction
2 intermediate retractable turnover stops
2 adjustable stops for vertical cuts
1 repeater device for horizontal cuts
4 mechanical stops for horiz. cuts programming
1 guide with central metric scale
1 guide with lower metric scale
3 metric scales on the beam for horiz.cuts
8 expansion blocks for fastening to frame
Service kit and instruction manual
Options include
Turnover rollers for the sliding of boards
Scoring saw unit with 110mm sawblade
DPS extraction system
LCD measurement display
Safety microswitch locking of the beam
"Angol II" device for angular cutting
Full list on request.
Product Enquiry