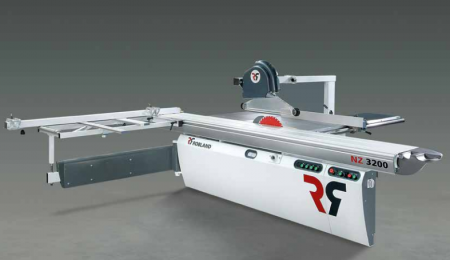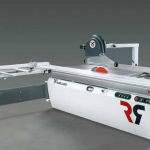 Robland NZ 3200 Panel Saw
Call For Price
The NZ 3200 is a true example of approved techniques, high quality finish and ergonomic design.
The prominent lineation of the new design is reflected in all details.
Simplicity, functional form and clear controls are some of the facets that characterise this new panel saw.
The modern skin hides the result of long years of experience and approved techniques that feature in all Robland machinery.
Description
Product Enquiry
Description
Robland products are built by Landuyt NV, based at Bruges-Belgium.
The company was founded by Robert Landuyt in 1972, and has grown to a flourishing enterprise of 25,000sq. metres employing over 100 staff.
Robland is equipped with the latest most technically sophisticated numeric controlled CNC machines and robots, which produce the majority of important components needed in manufacturing the Robland machinery. Component production and assembly takes place under the most stringent quality control. World wide, more than 150,000 Robland machines are in operation in the most diverse sectors of the woodworking industry.
Roblands internal development department ensure the latest techniques are implemented within the finished product, which in turn further fulfils our customers demands to an even greater extent.
Product Enquiry